This product will be shipped from EU or the USA depending on your location.
Grasshopper Salt – Sal de Chapulin Verde
Gourmet Grasshopper Salt
Sal de chapulin verde is used with cocktails, mezcal, quesadillas, guacamole, salads and any dish that requires salt.
This will lend an exotic flavor and  initiate discussions on what it is made from … grasshoppers.
This famous salt also contains lime and is commonly used to rim margaritas for an exciting and traditional taste.
It's easy to use sal de chapulin, or grasshopper salt to rim a cocktail. Just a 15-second video:
Grasshoppers are a distinctive ingredient in pre-hispanic Mexican cuisine. One of the regions of Mexico where sal de chapulin verde is widely used is Oaxaca. Besides Oaxaca, sal de chapulin verde is most popular in areas surrounding Mexico City, such as Tepoztlán, Cuernavaca and Puebla.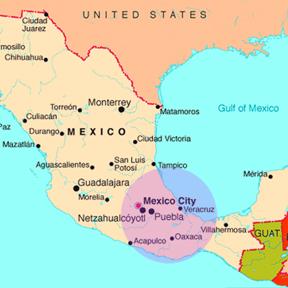 Foodies from North America are beginning to laud the salty-sour taste of grasshopper salt. It's a nice way to ease into entomophagy, or the practice of eating insects. Lobster was once considered too disgusting for the higher classes. After all, it's a sea bug! Sushi had lots of North Americans saying "ick."  Edible insects are growing in popularity in areas that traditionally did not include them in their diet.
Air tight zipper bag for easy opening & re-closing.
Package Size: 113 grams of Sal de Chapulin Verde
Ingredients: Sea salt, toasted grasshoppers, lime & chile.